1. PLATINUM BASED MOLD MAKING SILICONE RUBBER APPLICATIONS
HONG YE JIE provides various hardness for platinum base silicone rubber for mold making, such as 5 shore A, 10 shore A, 15 shore A, 20 shore A, 25 shore A, 30 shore A and 35 shore A. Different material, different size and different pattern request different hardness of silicone rubber.


2. APPLICATIONS OF PLATINUM BASED MOLD MAKING SILICONE RUBBER
Platinum based can used for s are used for mold duplication and delicate mold making of poly resin crafts, PU resin crafts, gypsum crafts, unsaturated resin crafts, lighting and candles crafts, plastic toy, stationery gifts crafts industry, large statue Buddha, relievo furniture, furniture decorative materials, statues Buddha, artifacts copied, building decoration materials, large-scale cement mold, artificial fossils Factory, Europe component factory, simulation landscapes, animals and plants sculpture, sandstone crafts and so on.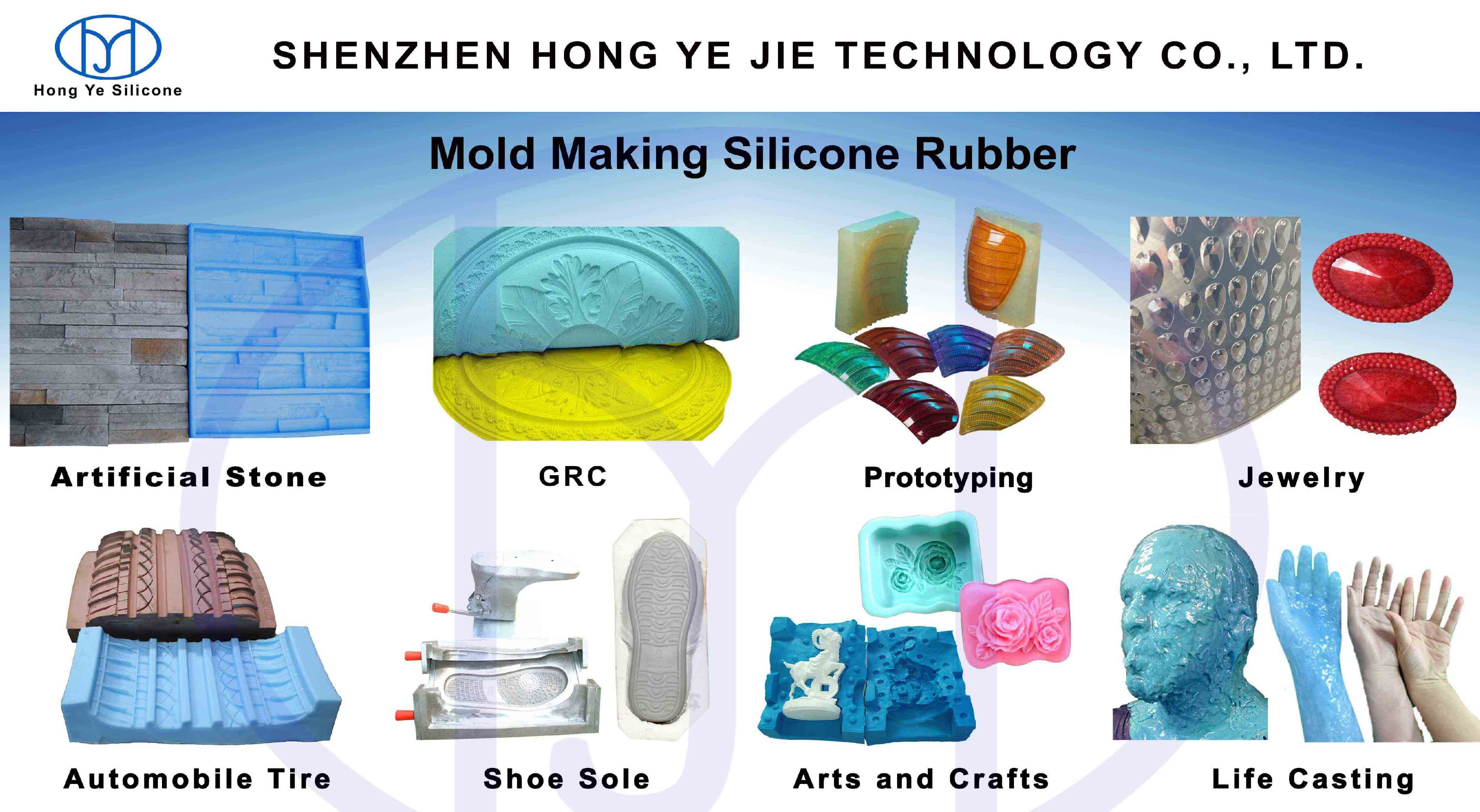 3. FEATURES OF PLATINUM BASED MOLD MAKING SILICONE RUBBER
(1) Platinum cure siliocne, FDA food grade

(2) Low linear shrinkage

(3) Excellent resistance to deformation, high temperature, acid and alkali,

(4) Suitable for brushing & pouring

(5) High duplication times

(6) Stron tensile & tear strength

(7) Free sample for testing


4.INSTRUCTION OF PLATINUM BASED MOLD MAKING SILICONE RUBBER
Platinum based silicone is two-part room temperature vulcanized silicone rubber, which features an exceptional fluidity and good operability. When mixed with curing agent (the mix ratio of part A and B are generally 1A:1B or 10A:1B), they can still be operated within 30 minutes, but will be formed after 2-3 hours.