product model name of textile printing silicone rubber
HY-41 series is suitable for textile coating, screen printing process in garment printing industry, it is a two-component, transparent additive liquid silicone rubber with superior vulcanization performance. It is widely used in coating processing and anti-skid application of pure cotton cloth, polyester cotton cloth, nylon cloth, linen, wool cloth, real silk cloth, anti-skid cloth, waterproof cloth, sealing cloth, high-temperature resistant cloth, low-temperature resistant cloth, insulating cloth, anti-corrosion cloth, high-grade tent cloth for field use, high-grade umbrella cloth, aging resistant cloth and so on.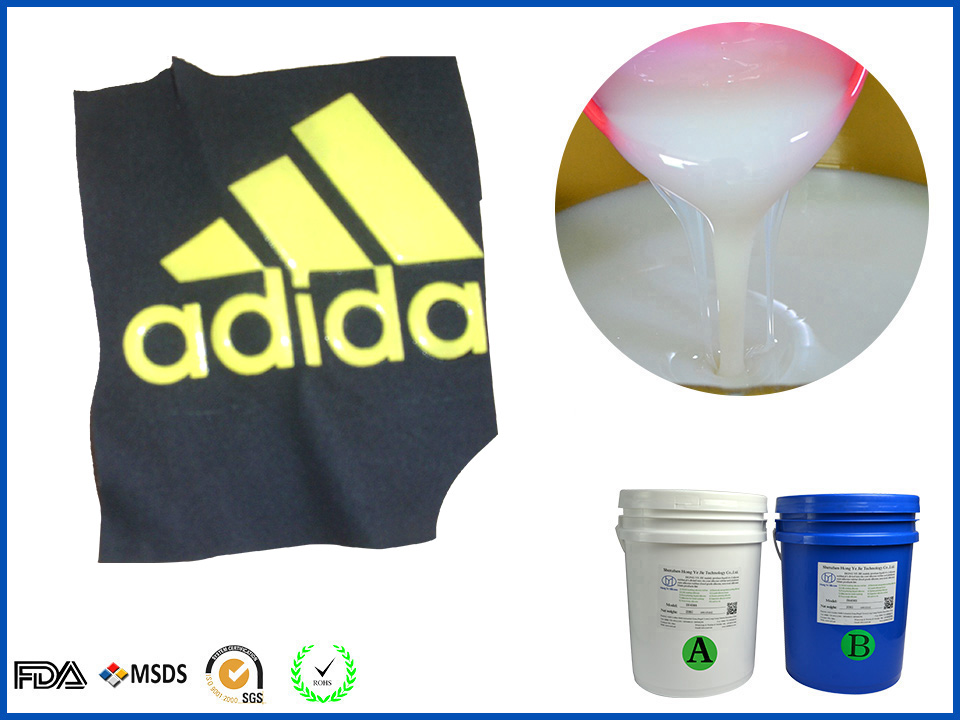 HY-41 series is also suitable for making silicone badges, silicone labels, silicone logos for label badges industry.

HY-41 series indluces models: HY-4110, HY-4115, HY-4120, HY-4125, HY-4130, HY-4135, HY-4140.