Alibaba Interview: The Growth History of Hong Ye Silicone
Huizhou Hongyejie Technology Co., Ltd. (The original name of the company is Shenzhen Hong Ye Jie Technology Co., Ltd.) is mainly engaged in the production, R & D and sales of silicone rubber and has been doing foreign trade since 2006. The sales of Hong Ye Silicone continued to rank first in the liquid silicone rubber industry of the international station, with sales of nearly 200 million RMB in 2021 alone. While maintaining the top sales in the industry, their product price is twice that of the industry.

Li Guibin, chairman of Hong Ye group, who is now busy listing his second company, said with a smile that in the past, my entrepreneurship was survival, but now it is development.

Taking the road that others have not taken means that each step must be explored by yourself. Li Guibin, who doesn't know English, still less how to take photos and upload pictures, and even doesn't know what cross-border e-commerce is, can only start from zero.

In 2007, the foreign trade turnover of Hong Ye group doubled. In the same year, Li Guibin set up a factory in Longgang District, Shenzhen.
In 2009, Li Guibin's foreign trade turnover increased 30 times compared with 2006.
By 2022, the liquid silicone rubber of Hong Ye Jie is be sold to 138 countries through the international station, and the export volume has remained the first in the industry for many years. The price of their products has been twice that of their peers, and the profit margin reached 50% in 2013. I was asked why he could maintain the absolute price advantage under the condition of product homogeneity today? Li Guibin, who holds more than 40 patents of liquid silicone, recalled his experience in product development.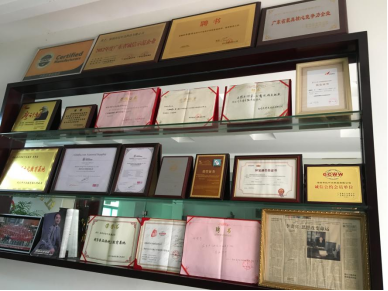 In order to ensure the competitive advantage of the products in the market, in 2008, Li Guibin set up his own R & D team and invited the R & D personnel of Chenguang Research Institute to settle in the factory to research and develop products at a high price. Liquid silicone rubber has been honed time and again. The product has expanded from a single liquid silicone rubber to silicone oil, silicone rubber, mold silicone gel and silicone raw materials, and has won more than 40 patents. Their liquid silicone rubber can withstand temperatures from - 100 degrees to 1700 degrees, with superior moisture-proof performance and more and more environmental protection. From the initial aviation, submarine precision and other industries, it has gradually penetrated into medical and baby products, BYD, Huawei and Foxconn are all Li's customers.