SILICONE FOR MARBLE RESIN ARTS MOLDING APPLICATION
• Marble resin molds
• GRC and concrete molding
• PU resin casting
• Rapid prototyping (urethane casting/silicone tooling/vacuum casting)
• Food grade molding application, food safe mold making.


SILICONE FOR MARBLE RESIN ARTS MOLDING DESCRIPTION
Marble stone molding silicone is composed of two parts. Part A is a flowable liquid, part B is the curing agent. It features an exceptional fluidity and good operability. Because of its high transparency and high tear strength, it is always used for prototyping and all kinds of food mold.


SILICONE FOR MARBLE RESIN ARTS MOLDING CHARACTERISTICS
- Almost nil shrinkage
- High chemical resistance to aggressive components of some types of resins
- Strong tear strength (this feature ensures higher resistance to wearing and shearing)
- High degree of precision in reproduction
- High dimensional stability over time and non-deformability
- High resistance to high temperatures and ageing (resist to -60 to 200°C)
- Fine surface without being sticky.
- Food grade, FDA approved (environmentally friendly, odorless and nontoxic)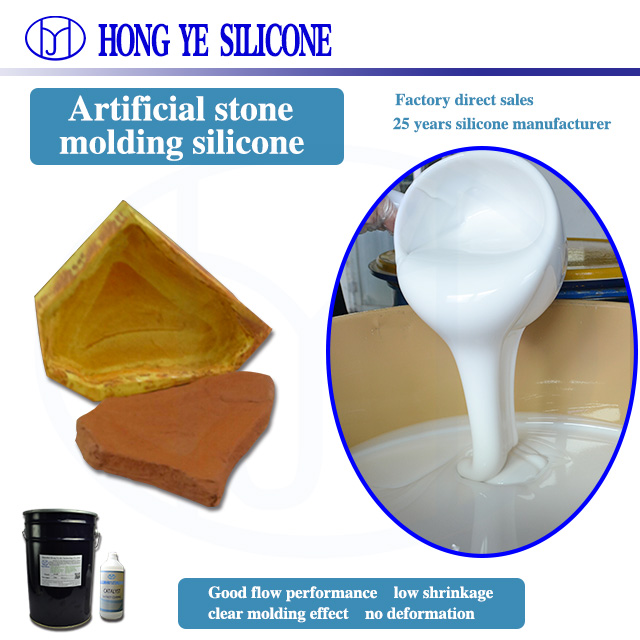 SILICONE FOR MARBLE RESIN ARTS MOLDING NOTICE
Hardness is not fixed, you can adjust it in accordance with your actual situation and needs. (silicone oil can not be add too much, otherwise the quality will be ruined)



SILICONE FOR MARBLE RESIN ARTS MOLDING OPERATION INSTRUCTIONS
1. Clean the model and molding tool completely before operation to prevent cure inhibition and guarantee flawless quality.

2. Weigh out silicone material appropriately.

3. Mixing the two parts in 1:1/10:1 and stir part A and part B thoroughly to form a kind of even and uniform mixture.

4. And get the mixture for vacuum-pumping for de-air the bubble in around 2-3 minutes. (If there is no vacuum machine, pour the mixture carefully and slowly down the side of the mold frame in case of producing bubbles).

5. Enclose the product (the original model) with four plastic plates or wooden plates.

6. Clean your products and brush a layer of release agent (detergent or soap water) on your product.

7. Pour the vacuumed mixture into the model frame from the side of the mold frame.

8. When curing time is arriving, a FDA approved silicone mold is finished.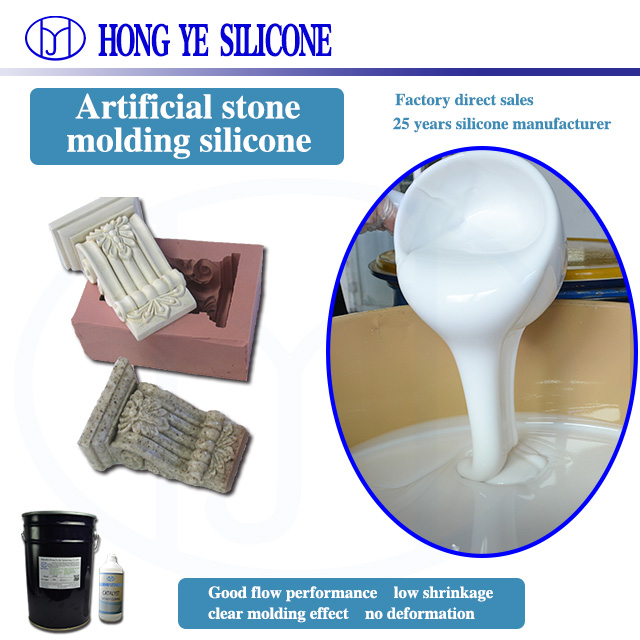 As our Q-series silicone is in platinum cure system, which is very easy to cause cure inhibition. So you need to clean the model and tool before operation. Avoid contacting or mixing with the following material, otherwise the platinum cured silicone material wont be cured:
1. Tin cure silicone rubber material
2. Sulphur, sulfide and sulfur rubber materials.
3. Amine compounds as well as contains the amine materials.
4. Pewter solder flux.