INSTRUCTION
Artifact false water silicone gel is a kind of high transparent silicone gel raw material. The finished product is as transparent as real water pouring in it, but it is not real water. It is solidified silicone gel, which will not deteriorate, will not turn yellow, has no smell, environmental protection and safety, and has a lasting effect.


APPLICATION
Yellowing resistant silicone gel is suitable for infusion of arts and crafts, artificial flowers, artificial plants, artificial amber, flower stones, insects and glass flower arranging artworks;

As a colorless transparent liquid, It can also be used for arts and crafts utensils and glass filling. Transparent siliocne gel is crystal clear and suitable for viewing.

Because it looks like water, colorless and transparent silicone gel can also be applied to some handicrafts that need to simulate water flow, sea water or river, such as landscape model, building model, or you can use pseudo water glue to simulate water to fix simulation flowers in vases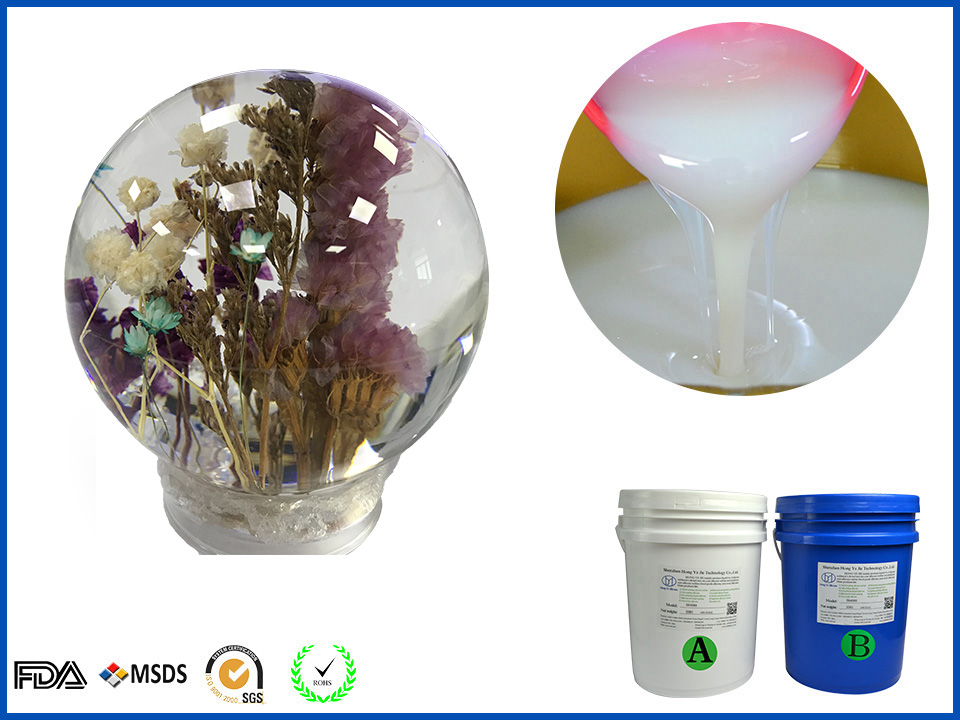 ADVANTAGES
* The hardness and softness can be adjusted according to the requirements. It solves the weakness of traditional false water, such as low transparency, yellowing and cracking.

* Bubbles will be eliminated automatically.

* Low viscosity

* Strong adhesion

* Colorless transparent, pigment can be added to mix to achieve the effect you want.

* FDA food grade material, environmentally friendly high molecular polymer, the appearance of transparent liquid flow.

* After curing, it has high transparency, strong oxidation resistance and no yellowing.

* After curing, the false water has small shrinkage, will not crack in the container, and is easy to operate,

* Drying time is fast, fast setting.