APPLICATION
Movable potting material is to pour liquid silicone composites into devices equipped with electronic components and circuits mechanically or manually, and solidify them into thermosetting polymer insulating materials with excellent performance under normal temperature or heating conditions. The liquid silicone compound used in this process is potting glue. There are two kinds of curing conditions: normal temperature curing and heating curing.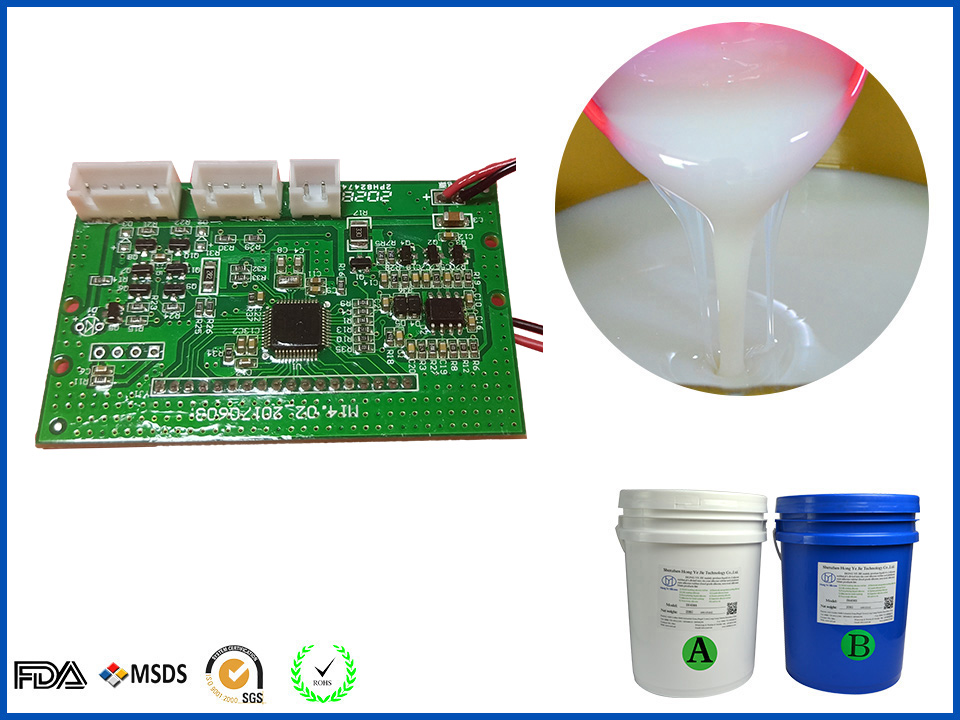 APPLICATION
It can provide long-term effective protection for electronic components, electronic modules and devices. After the two-component potted silica gel is cured, it can form a soft elastomer, which can eliminate the impact force caused by impact and vibration in a large temperature and humidity range. It can maintain the original physical and electrical properties in various working environments, resist the degradation of ozone and ultraviolet, and has good chemical stability. After potting, it is easy to clean and remove, so as to repair electronic components, and inject new potting glue into the repaired parts.


ADVANTAGES
1. Repairble silicone for electronics, easy to remove for repair

2. Strengthen the integrity of electronic devices and improve the resistance to external impact and vibration.

3. Improving the insulation between internal components and lines is conducive to the miniaturization and lightweight of devices.

4. Avoid direct exposure of components and circuits, and improve the waterproof and moisture-proof performance of devices.