INTRODUCTION
HONG YE JIE's liquid silicone for foam s made of platinum cure silicone AB glue as the matrix, it can also pass the relevant certification at present.

HONG YE JIE liquid silicone foam is an inert and non-toxic and harmless silicone material. During the forming process, no harmful gases and other molecules are emitted. It will not emit toxic gases and does no harm to the environment and human body without any corrosiveness, can pass the combustion test of EN 45545, smoke toxicity test and smoke density test


APPLICATION
Silicone foam can be made for producing silicone foam sealing strip, silicone foam sheet, silicone foam roller coil material, silicone foam tube, silicone foam board, silicone foam strip. It's a good substitute for sponge and PU, it won't release too much heat during stirring part A and B.

Foamed silicone rubber is the most common classification of silicone rubber products. At present, foamed silicone rubber is widely used in automobile, aerospace, computer, electromechanical industry, fax machine, printer, automobile machinery, kitchen appliances, household appliances and other equipment due to its stable chemical properties, high adsorption performance, high mechanical strength and good thermal stability.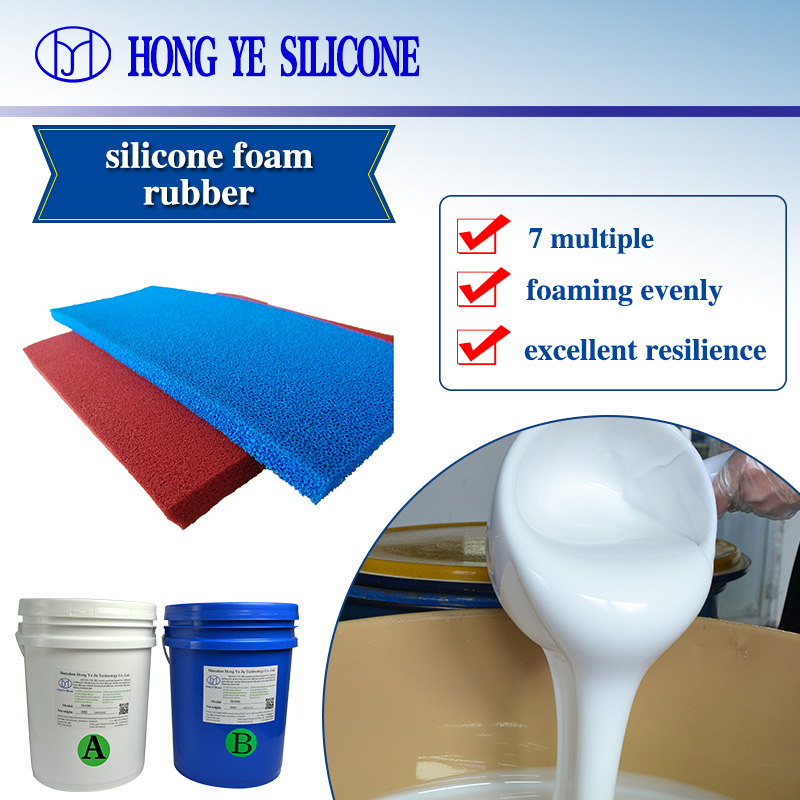 ADVANTAGES
* County shrinkage rate is low, there is no migration phenomenon

* Flame retardant with UL 94V0, fire proof

* The surface is smooth and upright

* It is firmly bonded with ABS and PC

* Stable chemical properties

* High adsorption performance

* High mechanical strength

* Good thermal stability

* It is suitable for punching all kinds of sealing gaskets and gaskets with strict requirements.