APPLICATION OF FIBERGLASS FABRIC COATING SILICNNE RUBBER
Fiberglass fabric coating silicone is a liquid silicone rubber material for glass fiber fabric coated, some people call it silicone textile printing inks, which are suitable for most natural and synthetic fabrics, including elastic fabrics, sports apparel and other difficult fabrics. Both mesh screen printing and heat transfer printing are available.

It's not only specially developed for galss fiber fabric coating, it's also excellent for printing patterns on these garments of jerseys, jackets, pants & shorts, sports apparel fabrics, uniforms, hats & caps, gloves, bathing suits, shirts, sweaters, sleepwear, undergarments, sweatshirts. General hardness is from 15 to 30 shore A, can be colored with 3-5% pigment paste, and fast curing with several seconds.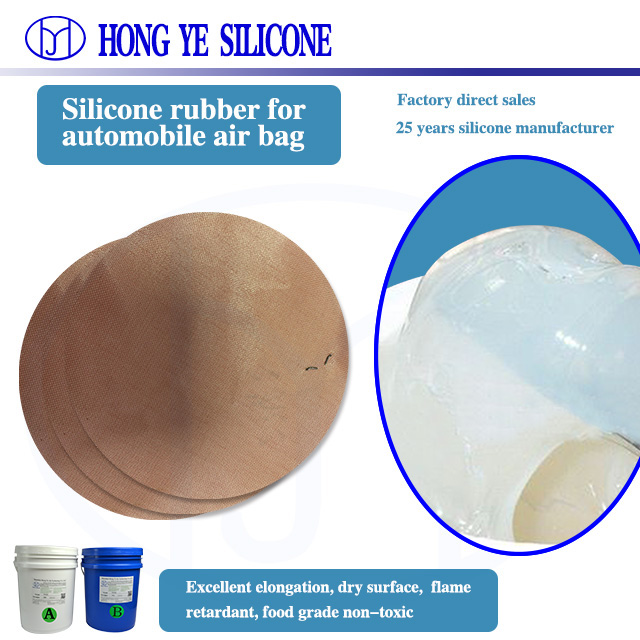 DESCRIPTION OF GLASS FIBER FABRIC COATING SILICONE RUBBER
Fiber galss fabric coating silicone rubber can be used in both manual and automatic screen printing, which actually is a kind of liquid silicone rubber that vulcanizes either at room temperature or at high temperatures under the influence of atmospheric moisture. This silicone printing ink base is 100% silicone, solventless, waterless No PVC, phthalates, solvents, organotin or formaldehyde which is Eco-friendly.


ADVANTAGES OF GLASS FIBER FABRIC COATING SILICONE RUBBER
- FDA certified, no adverse toxicological effects on the environment

- Long open time, suitable for screen printing

- High temperature resistance

- Resistant to mineral oil and coolant

- Higher elasticity, high elongation on elastic fabrics, longer staying that way after wash and wash.

- Good bright and gloss, better looking, soft hand and excellent durability

- Easy pigmenting

- Non-blocking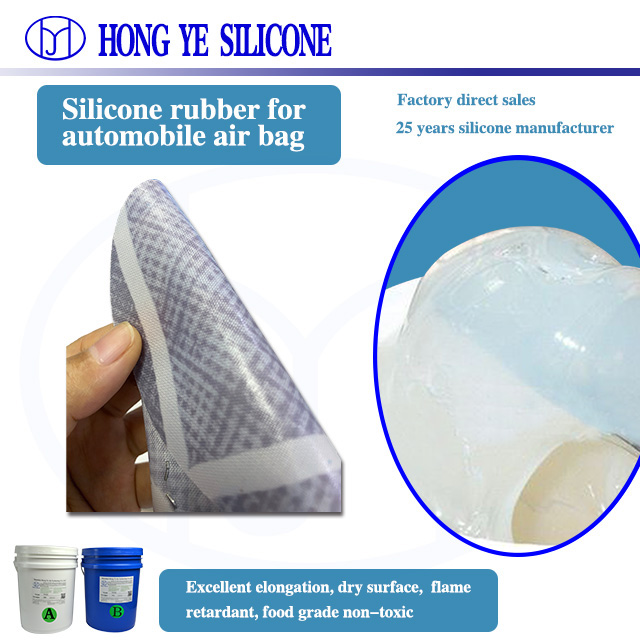 NOTICE OF FIBERGLASS FABRIC COATING SILICNNE RUBBER
1. In order to avoid no curing problem, it cannot mix with condensation cure silicone rubber, organic matter which is containing N, S, P organics and ionic compound like Sn, As,Hg, Ph. What's more, please do not smoke when operating the food grade silicone rubber, otherwise, it will cause to no curing problem too.

2, The solidification of platinum cure silicone rubber is particularly affected by temperature, higher the temperature is, faster the curing time will be.


PACKAGE OF FIBERGLASS FABRIC COATING SILICNNE RUBBER
1 kg/jar, 5 kg/drum, 20 kg/drum, 200 kg/drum and vacuum package is available.


SHELF LIFE OF GLASS FIBER FABRIC COATING SILICONE RUBBER
Twelve(12) months when stored under dry & cool place by original package under 25℃.