CONCRETE STAMPING SILICONE RUBBER DESRIPTION
Concrete stamping silicone rubber is a RTV-2 molding silicone materials, general called two-component room temperature vulcanizing liquid silicone rubber, part A is silicone rubber, part B is catalyst / curing agent. Liquid Silicone for stamped concrete include condensation cure silicone (tin cure silicone rubber) and addition cure silicone (platinum cure silicone rubber).


CONCRETE STAMPING SILICONE RUBBER APPLICATION
This liquid rtv silicone is suitable for making silicone mold for GRC, concrete tile, concrete block, stone brick, stone arts, cement decorations and so on, with flexible and extremely good tear resistant and tensile strength as well as low shrinkage.

This rtv silicone mold rubber is also suitable for molding these products:
- Poly resin crafts, PU crafts, PU resin crafts, gypsum crafts, unsaturated resin crafts, lighting and candles crafts, plastic toy, stationery gifts crafts

- A large statue Buddha, relief ,furniture, furniture decorative materials

- Model design, product exploitation, etc.

- Plaster, Gypsum, Cement, Concrete ,GFRC decorations

- Lighting ornaments, soap, candles molding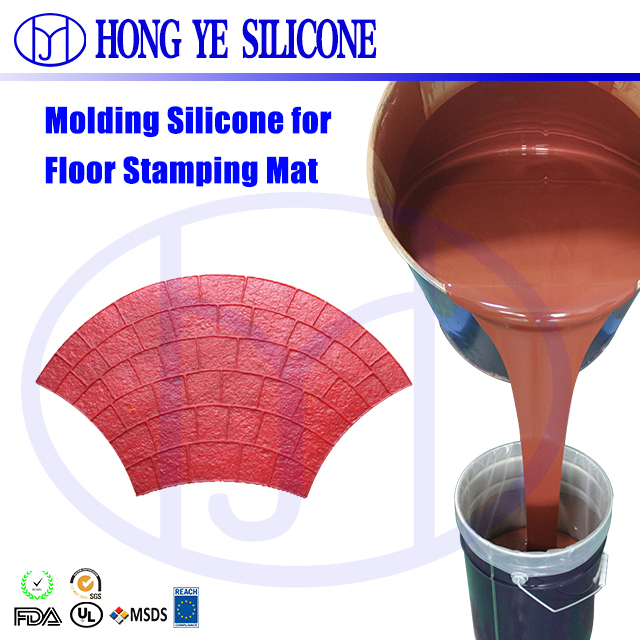 CONCRETE STAMPING SILICONE RUBBER CHARACTERISTIC
1.Suitable for both pouring molding and brushing molding

2.Excellent mechanical properties, in particular tear strength and tensile strength.

3.Excellent non-stick effect

4.Low linear shrinkage

5.Various hardness from 20 to 40 shore A

6.Excellent flexibility, easy to demould.

7.High temperature resistance, high duplication times and repeated use


CONCRETE STAMPING SILICONE RUBBER OPERATION
1.Firstly prepare the model mold or the product to be duplicated, take certain amount of the silicon rubber, add curing agent, and mix evenly and they are ready for use. One pair of mold can be solidified and formed in 2-3 hours.

2.Secondly, pouring or brushing the liquid mixture into the original mold.

3.Thirdly, demould the silicone mold after 3-5 hours. Then the molding is done.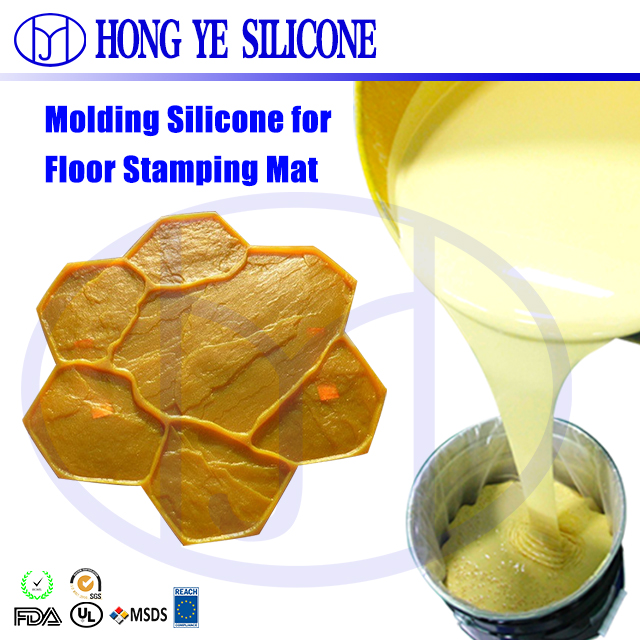 CONCRETE STAMPING SILICONE RUBBER SHELF LIFE
Twelve(12) months from date of shipment when stored under 25℃ in the original sealed packages at dry and cool places.


CONCRETE STAMPING SILICONE RUBBER PACKAGE
1kg/jar, 5kgs/drum, 20kgs/drum, 25kgs/drum, 200kgs/drum and vacuumed packing is available.