INTRODUCTION
Stirring head coating silicone rubber is a relatively new process, which uses two-component liquid silicone rubber as raw material, then immerses the rope head (string head) in it, and then takes it out and naturally solidifies (heating is better and faster). If there are bubbles, it is recommended to use a vacuum machine to remove them.


APPLICATION
HONG YE JIE produces soaking silicone rubber with good fluidy which is perfect for impregnating, the string head silicone rubber is used for making all kinds of string head, hat string head, pants string head, shoelace string head and all kinds of rope head.
Liquid silicone is not only suitable for producing string head other products, it's also suitable for various materials rope head rubber, rope wrapping rubber and other external edge decoration.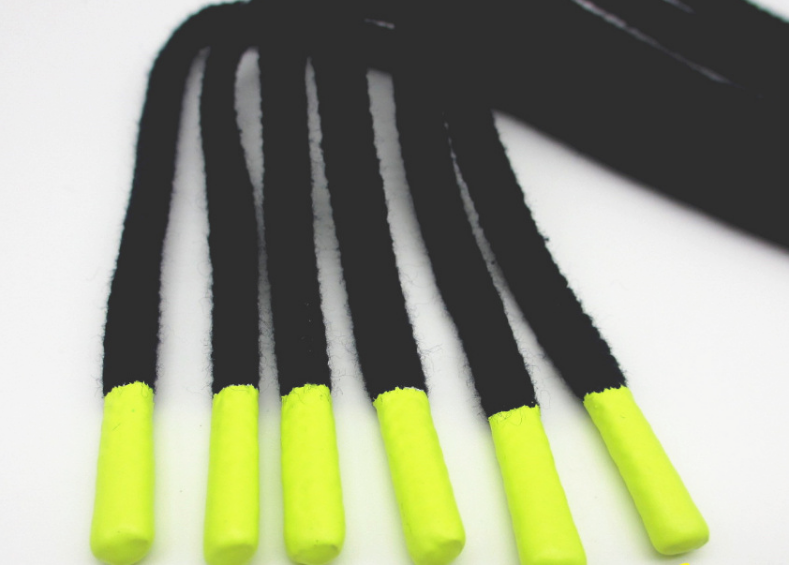 ADVANTAGES
After the film-forming, the silicone glue feels fine and smooth, without adhesion, high temperature resistance, 80 ℃, no back adhesion, natural drying, no need to solidify, and easy to operate. Excellent adhesion, good leveling performance, no foaming, environmental protection, high quality, no cracking, no deformation, scratch resistance, water resistance, long shelf life. Color can be adjusted according to customer requirements