INTRODUCTION
Silicon gel is a kind of platinum cure silicone rubber. It is a kind of super soft silicone, it's called uncured silicone gel and sticky silicone gel. It is environment-friendly, non-toxic and odorless. Because it is as soft as jelly after curing, it is also called jelly silicone.

HONG YE JIE's potting silicone gel is a low viscosity two-component addition silicone gel, and its surface is naturally sticky after curing. This natural viscosity enables the gel to enhance the physical adhesion of most common substrates without the need for priming. When the cured gel is torn or removed, the natural viscosity also has the adhesive property, so it allows the tester to directly test the circuit through the gel.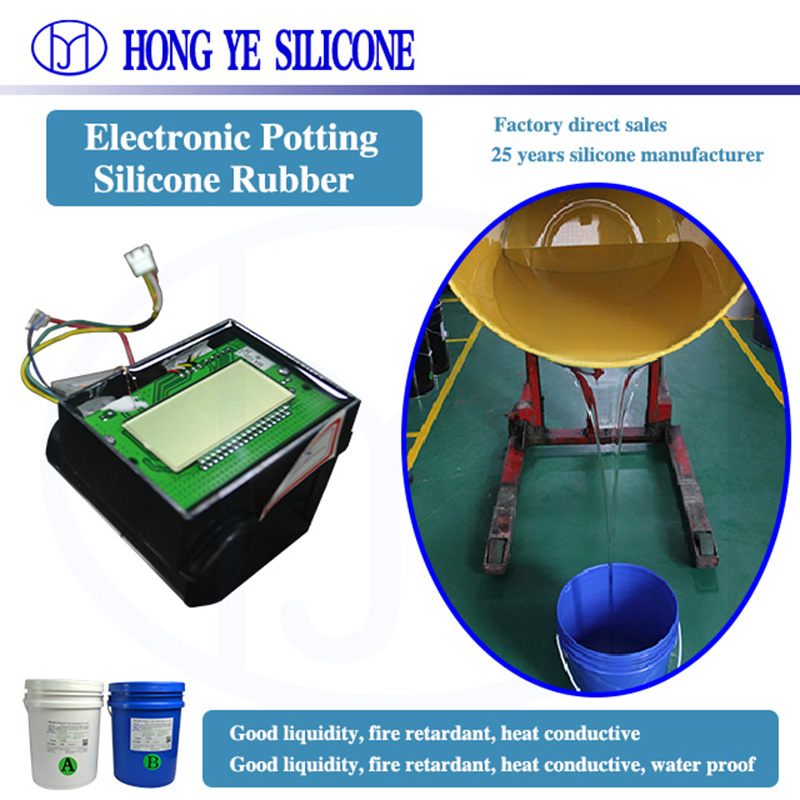 APPLICATION
HONG YE JIE's potting silicone gel is widely used in fields of instrumentation, household appliances, electrical, automotive electronics, potting the electronic products of intelligent water meter, intelligent electricity meter, TV screen, IGBG semiconductor.


ADVANTAGES
* Flame retardant UL: 94V-0 [ E354635 ]
* Super soft
* Low viscosity
* Food grade, non-toxic
* Good crack-healing ability
* Strong adhesiveness
* Better anti-corrosion
* Better weather aging resistance
* Insulation
* Fire proof, flame retardant
* Waterproof, moisture proof
* Quake-proof/ withstand vibration
* Ozone resistance
* Can be operated in all kinds of harsh environments (Moisture, salt fog, dust, vibration, heat, deep sea, cold, etc.).