DESCRIPTION
Led display module potting silicone rubber is heat conduction and flame retardant potting adhesive, which is liquid two-component silicone adhesive. It is a new heat conduction and insulation material synthesized with silicone.

Silicone glue has the characteristics of no heat release, no corrosion and small shrinkage during curing. It is suitable for various heat conduction sealing and pouring of electronic components to form a heat conduction and insulation system.


APPLICATION
● LED display module potting

● Potting of LED display screen, backlight panel, lighting, cable and optical cable accessories, electrical appliances, HID lamp power module, etc.

● Fixing and insulation of electronic accessories, moisture-proof and waterproof of electronic accessories and PCB substrate;

● Circuit module, automotive electronic module, ignition module, power module and electronic components are deeply sealed;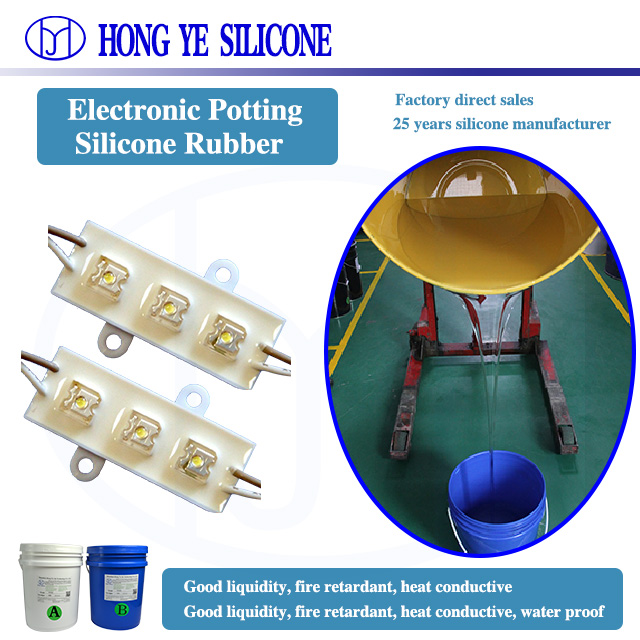 ADVANTAGES
● High adhesion, moisture-proof and waterproof outdoor

● High weather resistance, long-term outdoor use is required

● Non corrosive metal

● High insulation

● Good liquidity, good fluidity, suitable for filling and sealing of complex electronic accessories, and automatic glue filling equipment can be used;

● Detachable for maintenance

● Soft elasticity, resistant to vibration, good impact resistance and excellent deformation ;

● Excellent hydrophobicity to keep electronic products dry;

● Excellent heat resistance and cold resistance, and suitable for occasions with large outdoor temperature change;

● The potting adhesive for LED outdoor display screen does not need to use other primers, and has excellent adhesion to PC (polycarbonate), epoxy and other materials;

● Comply with ROHS directive.