DESCRIPTION
There are many kinds of glue silicone rubber. Different kinds of potting silicone have great differences in temperature resistance, waterproofing, insulation, optical properties, adhesion properties of different materials and softness and hardness.

Hong Ye Jie only produce and provide rtv2 silicone rubber for electronic potting, which is consist of two parts, part A and B. Which will vulcanize in room temperature or heated temperature.


APPLICATION
Glue silicone rubber is perfect for covering PCB electronic circuit boards, it's generally used in all kinds of control modules, and the components are generally poured in order to achieve the basic requirements of moisture-proof, anti-fouling and anti-corrosion. Silicone sealant can reduce stress and withstand high and low temperature impact. For the high power control module, thermal conductive sealing glue is used to achieve the function of heat dissipation.

Silicone rubber glue for covering PCB electronic circuit board is widely used in the field of encapsulation, filling, bonding, impregnation and coating. It can encapsulate integrated circuits, micro-film components, thick film components, electronic assemblies or the whole machine. The components in the adhesive layer are clearly visible, and the parameters of components can be accurately measured.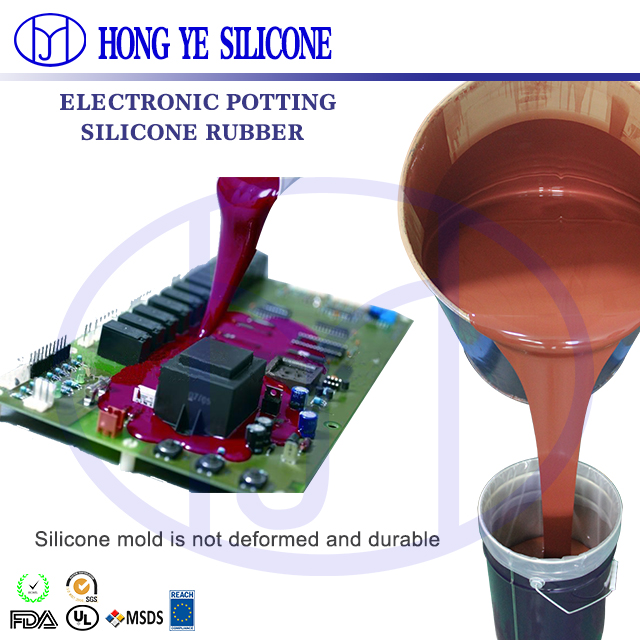 ADVANTAGES
1)Good adhesion, flame retardant, waterproof, fire proof, insulation, moisture proof, quake-proof/ withstand vibration, thermal conductive, electrical conductive, Antistatic, excellent flow leveling, adjustable working time, good refracting, and so on.

2)Compared with epoxy resin, it has better modification ability and electrical insulation ability, high and low temperature resistance, climate aging resistance, ozone resistance, hydrophobia, non-flammability, non-toxic, non-corrosive and physiological inertia, etc.