INTRODUCTION
HONG YE JIE's silicone glue is a low viscosity two-component silicone potting adhesive, which can be cured at room temperature and heated. This product does not produce any by-products in the curing reaction.


APPLICATION
HONG YE JIE'S silicone potting adhesive can be applied to the surface of PC (poly carbonate), PP, ABS, PVC and other materials and metals. It can be used in the environment of -50 ℃ ~ 200 ℃, which meets the requirements of UL and RoHS directive of the European Union.

Application Industry: Lighting, electrical, new energy, military electronics

Application products: Electric resistance, buried lamp, corn lamp, power adapter, inverter, solar junction box, transformer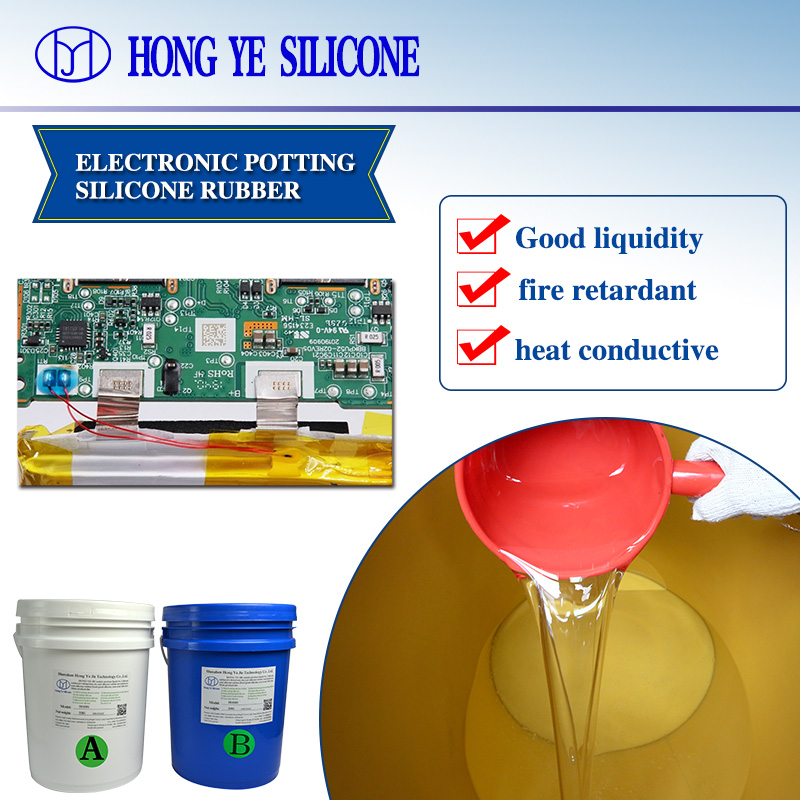 ADVANTAGES
The silicone sealing glue is a special kind of high polymer fine composite material. After curing by the potting process, the influence of the components under the external environment conditions can be reduced, the components can be well operated under the standard working environment, and the normal stability and service life of the components can be improved.

The liquid two parts silicone potting adhesive has the advantages of Flame retardant UL: 94V-0 [ E354635 ], insulation, moisture proof, dust prevention, mould proof, shock proof, leakage prevention, corona prevention, corrosion prevention, salt fog prevention, acid and alkali resistance, curing prevention, aging resistance, high and low temperature impact resistance, high humidity high temperature resistance, flame retardant and other environmental protection properties.

Different application schemes of potting adhesive have different requirements for performance, which leads to different synthetic materials, formulations and synthetic process methods.