INTRODUCTION
Since ancient times, there have been countless magical legends about the sea, one of the most popular and fascinating is the legend of the mermaid in the deep sea. With the improvement of the quality of life, people's pursuit of art and mythology is getting richer and richer. Mermaids have always been people's pursuit of the beautiful and fantastic sea!" Therefore, there are always a lot of people in life to make Mermaid in various ways to meet the desire to become a mermaid,


APPLICATION
HONG YE JIE provides liquid silicone rubber special developed for making mermaid, mermaid tail and other software products, such as sex toys, love dolls etc..
There are some other materials are used for making mermaid tail too, but most of them are not waterproof, HONG YE JIE's mermaid tail silicone rubber can solve this problem very well.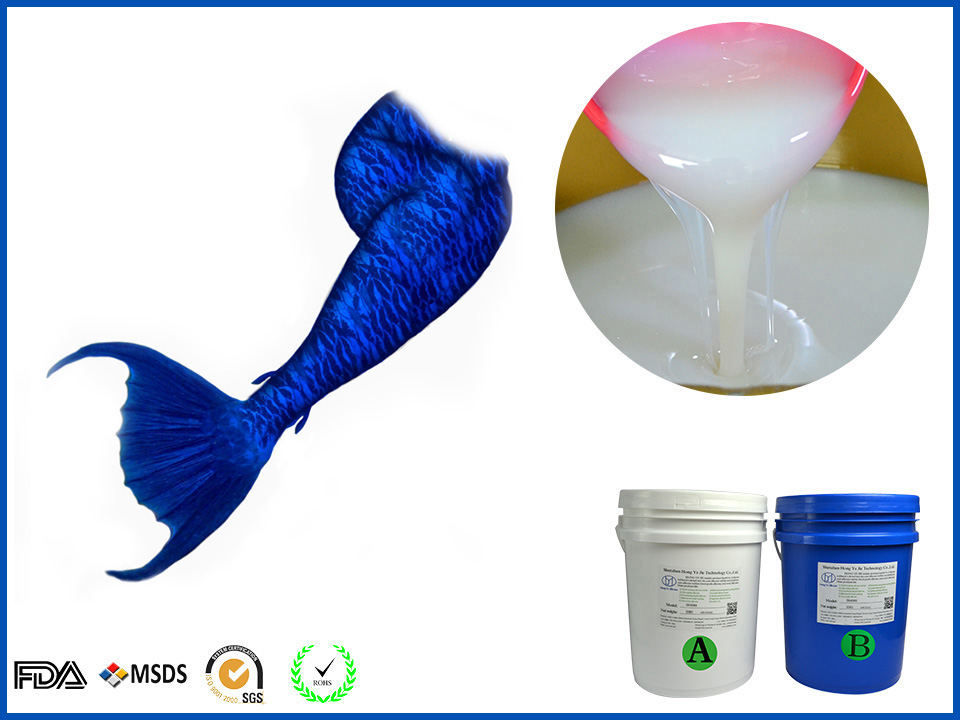 ADVANTAGES
* FDA food grade, non-toxic, odorless, eco-friendly skin safe and body safe.

* Wobbles very close to the real body

* Has good simulation effect

* Environmental protection and safety

* Harmless to human body

* Waterproof

* Dustproof

* Aging resistance, long service life