INTRODUCTION
The raw material of silicone for lipstick making, which is the environmental protection addition cure AB molding silicone, It can be cured at room temperature or at high temperature.


APPLICATION
HONG YE JIE's silicone rubber for lipstick molds is developed specially for lipstick molds, cosmetics molds, food molds, children's toys molds, intellectual toys molds and other industries molds.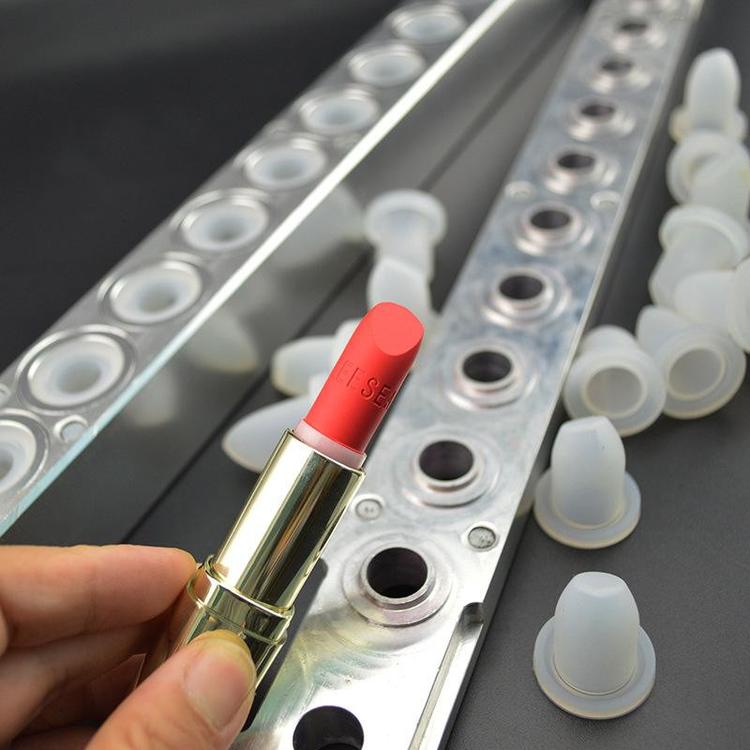 ADVANTAGES
* good transparency, can see whether there are bubbles and other defects in the mold.

* good viscosity, good fluidity

* Odorless nontoxic FDA certification

* The viscosity of silicone rubber in food grade mould is very low, and the fluidity is good. It is convenient to operate and release the bubble, and it is suitable for many kinds of operation technology.

* Unlike aluminum mold, which needs manual production with machines, silicone mold has shorter production time and faster delivery time.

* Aluminum lipstick mold custom logo, can only do paste protruding effect. The company's brand logo customized by silicone lipstick mold can be concave, which is deeply loved by the public.

* The shapes of silicone lipstick molds are more diverse, and all kinds of special shapes can be customized.